SERVICES AVAILABLE IN OUR SALON
---
FRIENDLY PROFESSIONAL SERVICE
Exhilarate Hair & Body pride themselves on their friendly and professional hair services at prices the whole family can afford. Our team of hairdressers have many years experience in men's and women's style cuts and colouring and will make sure you come out looking fabulous.
Our salon used NAK Hair products to ensure your hair is beautifully coloured and remains healthy and strong. Ask about our treatment products if your hair needs revitalising!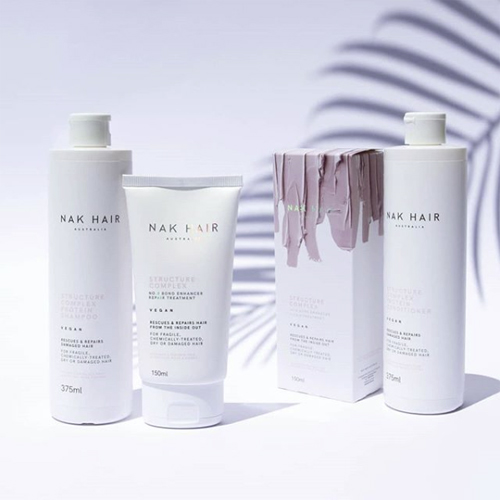 EXPERIENCED STAFF
Style Cutting
Fortify Intensive Treatments
Tinting | Foils, Highlights or Lowlights
Semi-permanent Colouring
Seniors Colour & Styling
Weddings
Formals – Upstyles
Mens Cuts & Styling
Mens Colouring
Highlighting – Foils
Hairdressing services available at Exhilarate include:
COLOURING
We like to create colours that enhance your hair style and suit your skin tones, whether they may be warm or cool tones. By using the NAK colour range we are able to easily create the exact colour you want. Your colour may be a bold dark colour or a subtle copper colour with some foils to complement.
STYLE CUTTING
When selecting a hair style for you we like to take into consideration your face shape and features along with your life-style. We believe that every cut needs to have shape and texture for easy styling at home.
FORMAL HAIR
We have lots of experience creating beautiful and flattering styles for formal events. Bring in an ideas you find or we can create something for you.